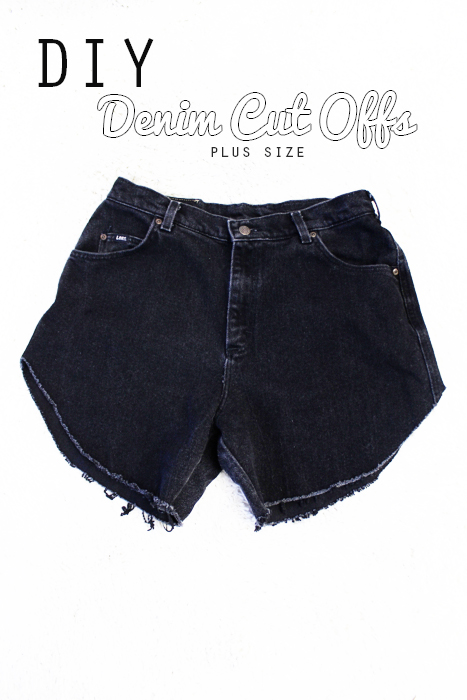 Vintage style denim cut offs are the thing right now for summer/spring fashion.  Do you love this trend and they don't come in your size? Want a low cost and easy DIY to make your very own vintage style denim cut offs? Then follow this fast, simple, and easy DIY Denim Cut Off Tutorial!
SUPPLIES
Thrifted/Old Denim Pants
Tailor's Chalk (or Water Based White Colored Pencil)
Ruler (Optional)
Scissors
Washing Machine & Dryer
STEPS
1. Try on pants while looking in a mirror and using Tailor's Chalk, mark on the side seam where you want your new shorts hem.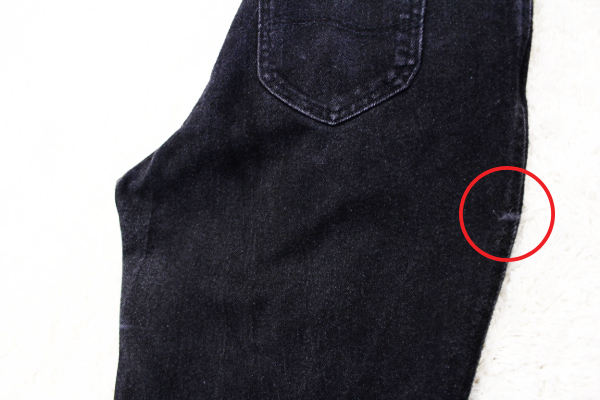 2. Take off pants. Fold pants in half  (back facing out), perfectly aligning all edges and lay on a flat surface.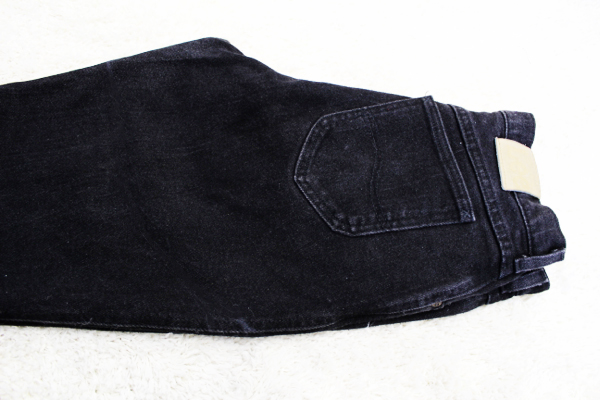 3. Using your Tailor's Chalk, either:
[A] Free hand sketch the new hem cut line at the mark made at Step 1.  -OR- 
[B] Using a Ruler, line it up with the same cut line made at Step 1 and draw a straight line for a new hem cut line.
**In the sample shown, I made a curved hem with the side seam higher than the inseam.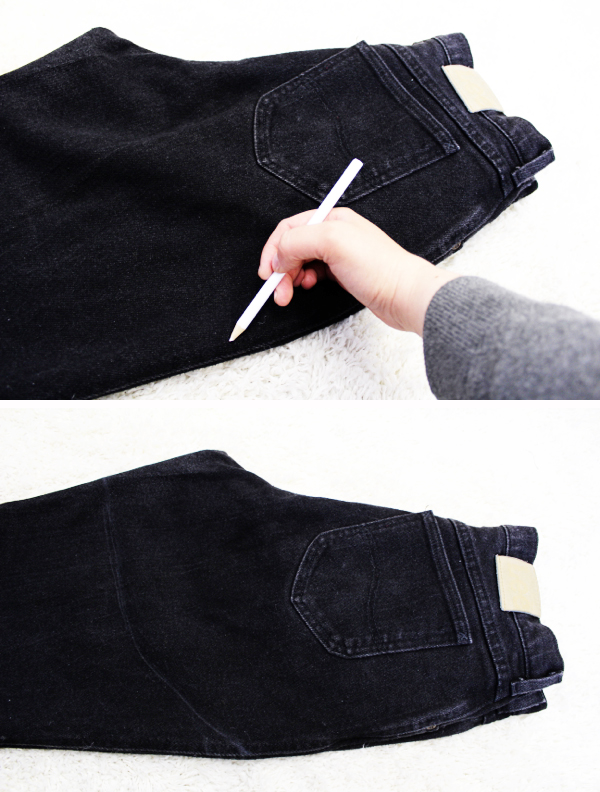 4. Take your Scissors and cut through BOTH Pant Legs at the drawn cut line.
5. Throw your shorts into the Washing Machine and Dryer to get that "frayed hem" look.
6. Try on your new shorts! You're Finished!