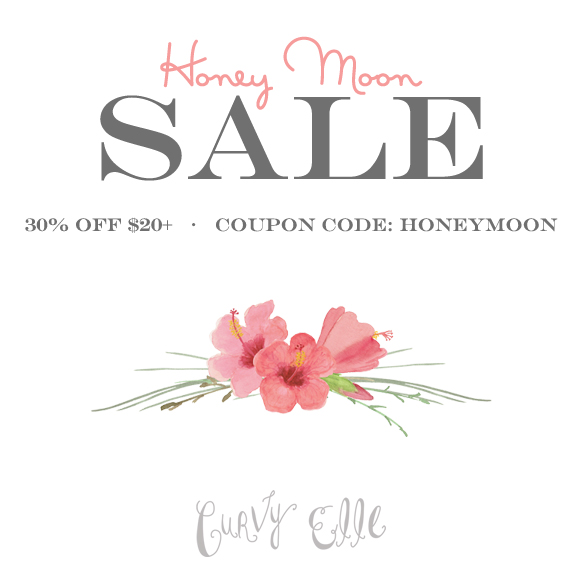 Tomorrow, my husband and I are leaving for our Honey Moon in Hawaii! I can't wait to set off!
In celebration, I'm having a HONEY MOON SALE. Get 30% OFF $20+ at The Curvy Elle Shop with the Coupon Code: HONEYMOON. Good now till Monday, August 24, 2015.
–> PLEASE NOTE: All order ship after I return, on Tuesday, August 25, 2015.